Oma's Pride: Made in America Podcast Interview with Capri Brighenti, President & CEO
Our very own Capri Brighenti was featured on the Made in America Podcast with Ari Santiago.
Capri is Oma's Pride's President, CEO, and 3rd generation family business owner.
In the interview, Capri discusses the founding of Miller Foods and how the company has grown from a small farm to an experienced manufacturer and retailer with Oma's Pride pet food—all within 4 generations.
Oma's Pride is a family legacy built in America and founded upon genuine customer connection. While there have been bumps in the road, the generational efforts of Capri, her grandparents, her parents, and now her sons is a heartwarming story of trial and triumph.
Below are excerpts from the interview, where you'll get an exclusive behind-the-scenes look into Miller Foods, Oma's Pride, and the heart behind everything we do for people and their pets.
To watch the full interview, visit Pivoting through Four Generations with Capri Brighenti, Miller Foods.
On pivoting through four generations:
Capri: "As a family, we've always worked in the business. Husbands, wives, kids, grandparents, the whole thing. It's always been great, and we've always tried to help the community as much as possible. That's the biggest thing.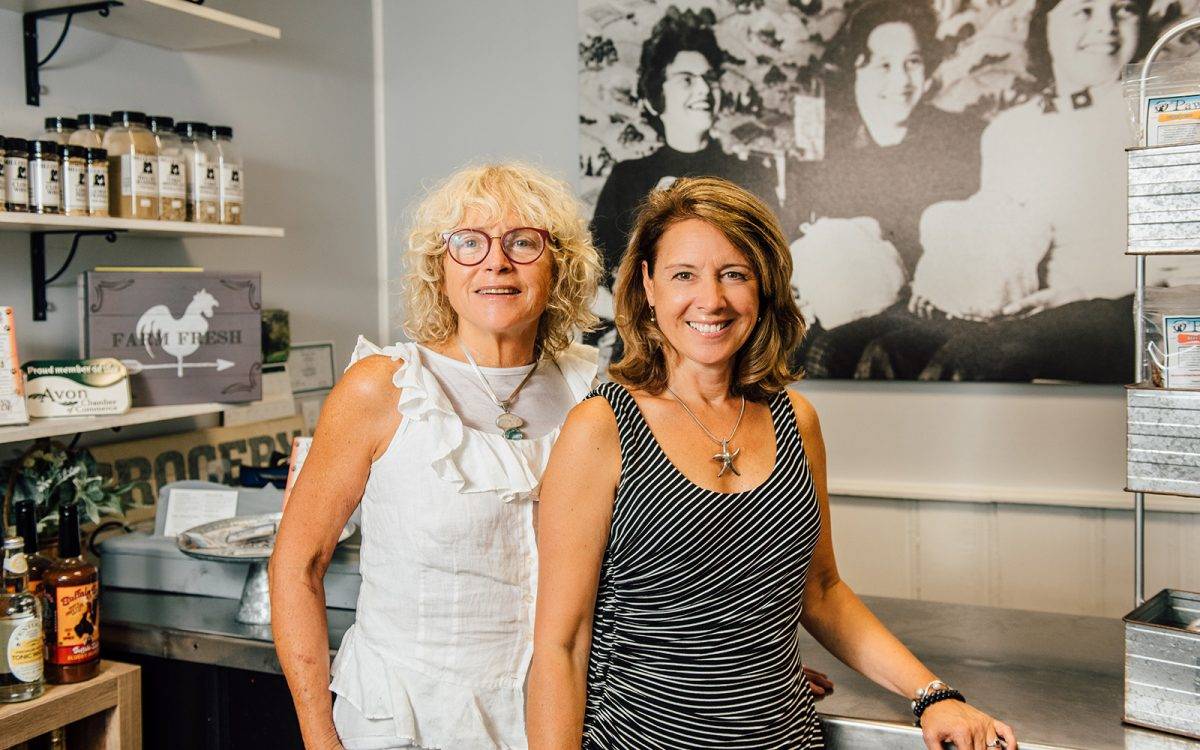 Pictured: Cal and Capri at the Miller Market
For example, my son Adam joined the business about 4 years ago after 10 years in the corporate world. He's really made a huge difference. Also, my son Nick introduced raw food on e-commerce and beautifully reinvented and redesigned our logo to show a farm, our barn, and Oma herself.
Overall, it's an incredible family business story.
I love that another generation has said, 'I'm committed to staying, I'm going to get this done.' We work together to improve our tech, sales, marketing, and finances. We source the best possible products, make it, and distribute it.
It's a generational effort, and the next generation is up in 17 years with my grandson Geo who is one-years-old."
Generation after generation, each family member has brought a new perspective, skill set, and energy to the company. Oma's Pride wouldn't be where it is today without each person and family member playing a vital role in the company.
Capri: "Our farm started in 1950 when my grandparents bought a farm in Avon. They brought their two daughters (my mom and aunt) with them when they were little girls. I used to joke about the chicken and the egg, but it really was true. When they started the farm, there were chickens…and some eggs.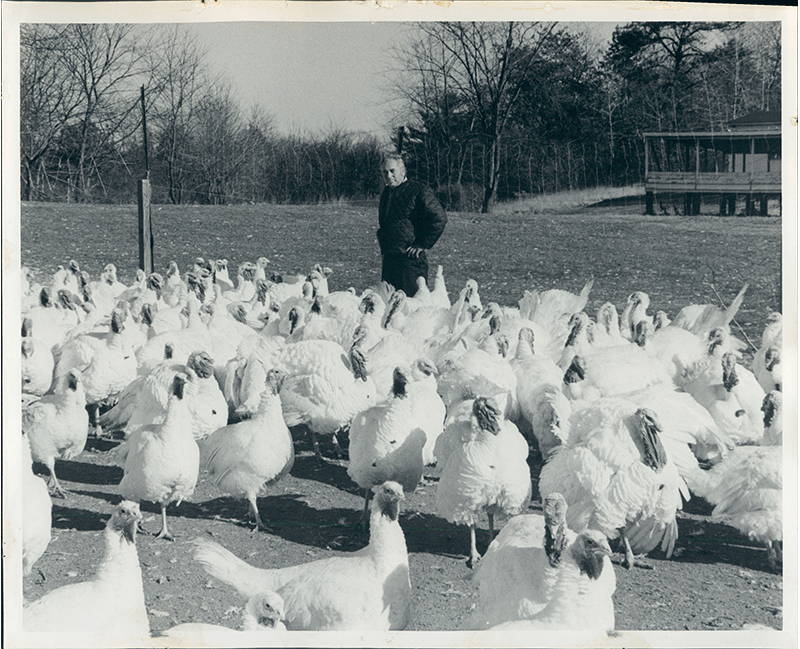 Pictured: Earl Miller and turkeys on Miller Farms
They didn't start with much. At first, they had no money. My grandfather drove a school bus while my grandmother raised two girls on a farm.
My grandmother Oma was super industrious: she took those eggs and literally sold them door-to-door. So, the humble beginnings of the business itself started there."
On transitioning from chickens to turkeys:
Capri: "One day, a farmer down the street came down to them and said, 'Hey, I've got a few turkeys and some grain. Would you mind taking them? I'm not doing this any longer.' My grandfather said, 'Sure.' That one small interaction led to raising 20,000 turkeys.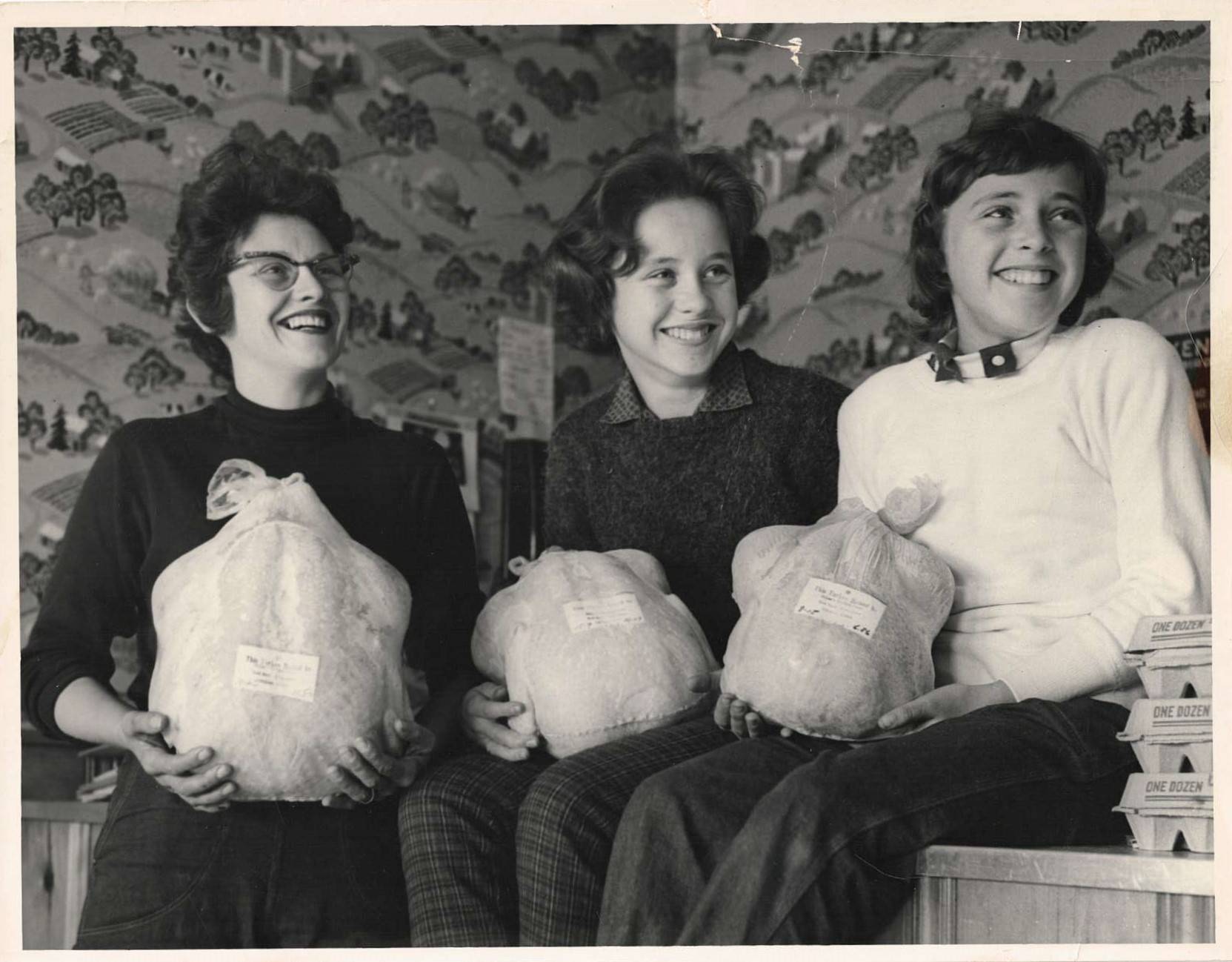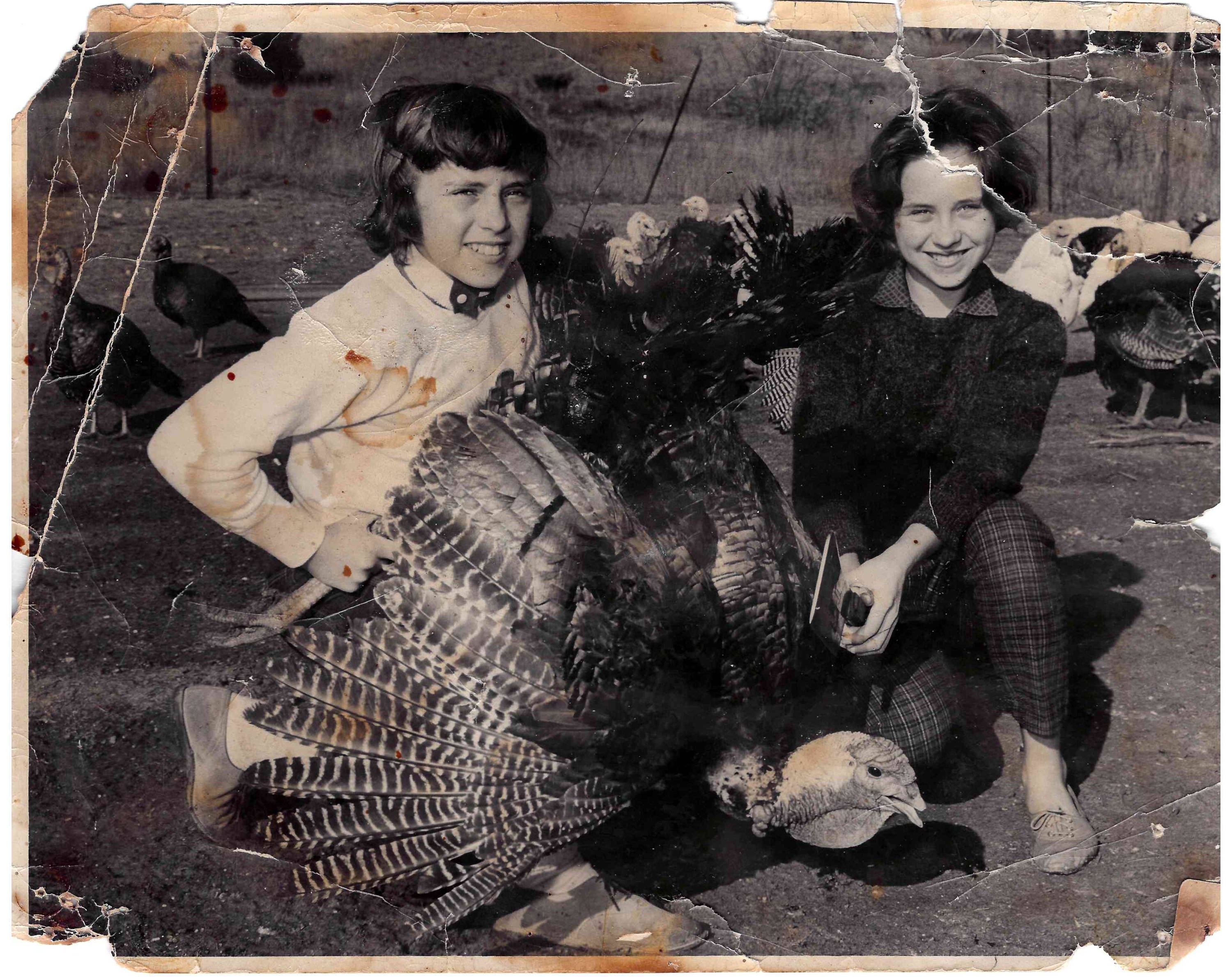 At the time, there were probably more turkeys on that farm than there were people living in Avon. So, you can see how really creative and innovative they were.
After this, they began selling turkeys to many people, including companies that gave them to their employees. But one year, they had some extra turkeys that they couldn't sell. So my grandmother boned them out and made turkey roasts. And then what does this woman do? She takes them over the mountain.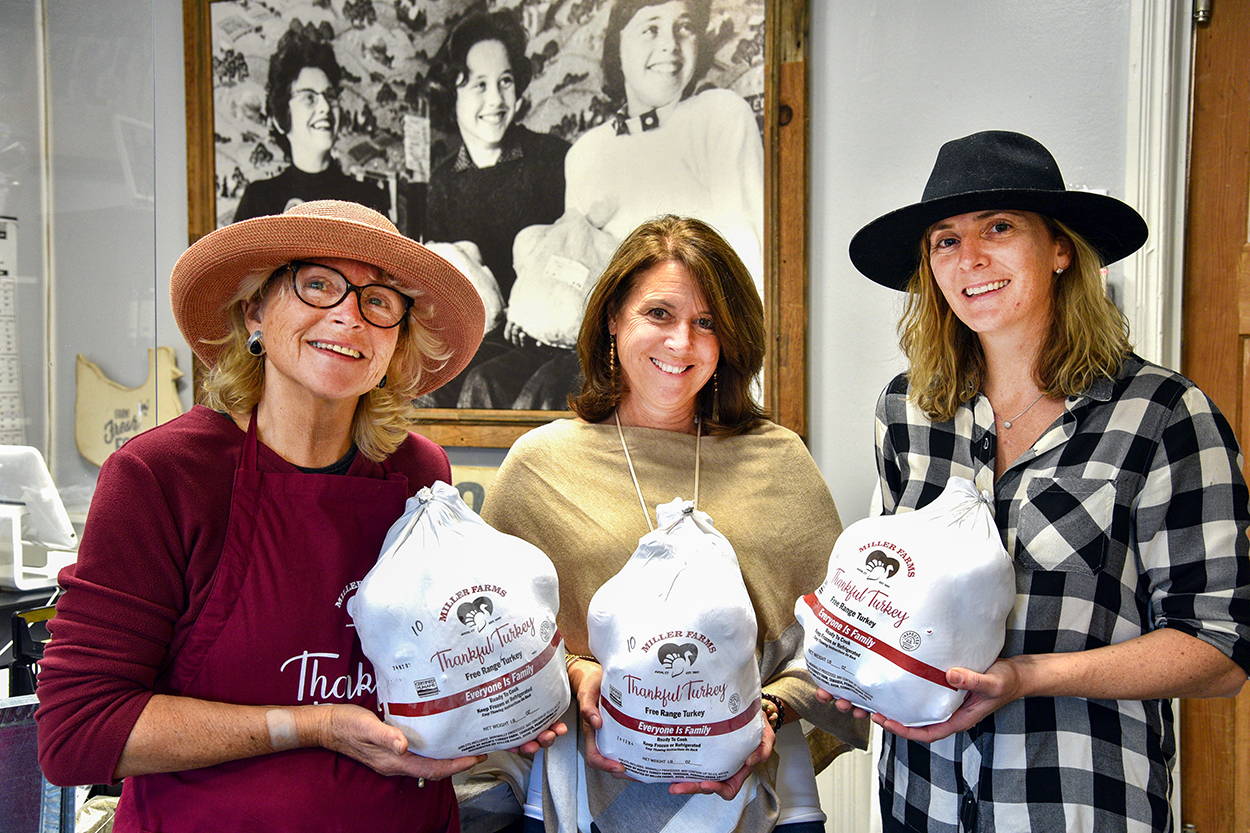 Pictured: Cal, Capri, and Taryn in the Miller Market with turkeys mirroring older photograph.
My dad said that he drove her over the mountain, and she ran into one of the schools. I believe it was the University of Hartford at the time. She goes in and says, 'Hey, you want to buy a turkey roast?' And that began a whole other business becoming a food distribution company through the '80s and distributing throughout New England.
That's really the beginning of the story of who we are."
On the origin story of Oma's Pride pet food:
Capri: "So, the pet food side of things evolved because my mom's dog was sick. At the time, they [Capri's mom and aunt took over the business in their late 30s when their parents unexpectedly passed away in succession] were struggling with the next steps.
But my mom noticed that people were asking questions like, 'Hey, do you have turkey necks? Do you have marrow bones?'
So my mom thought, 'I want to know what they're doing with these things…I don't think it's soup.' So she started on a journey of questioning, researching, and learning.
My mom began studying wolves and foxes, what they eat, and how they survive. She wondered, 'How are they so healthy? Why are their coats so shiny? Why are their teeth so white and clean?'
After long hours of investigating, she came up with a raw diet to feed her dog, like the wild wolves and foxes. So, meat, bone, and vegetables are the primary mix. This formula was foundational (chicken, turkey, beef, or lamb). And this recipe has been the same since day one.
My mom knew she had to try something because the family dog was not doing well. She knew the dog was going to be put down soon without changes.
After 30 days of this new raw diet of meat, bone, and vegetable, would you believe that dog was taking fly ball class? Running, jumping, healthy, and recovered."
On how the experience in manufacturing food translated to pet food:
Capri: "My mom and my family had a lot of experience manufacturing food. They had equipment, premium sourcing, and everything they needed.
So when the family dog recovered, they knew this was something special. They created recipes, ground it, and fed the dog. During this time, they recognized that the need for this product was great. People were asking, 'Can I buy this? How do I get it?'
This launched the whole commercial side of it."
On the distribution of Oma's Pride and the importance of Made in America: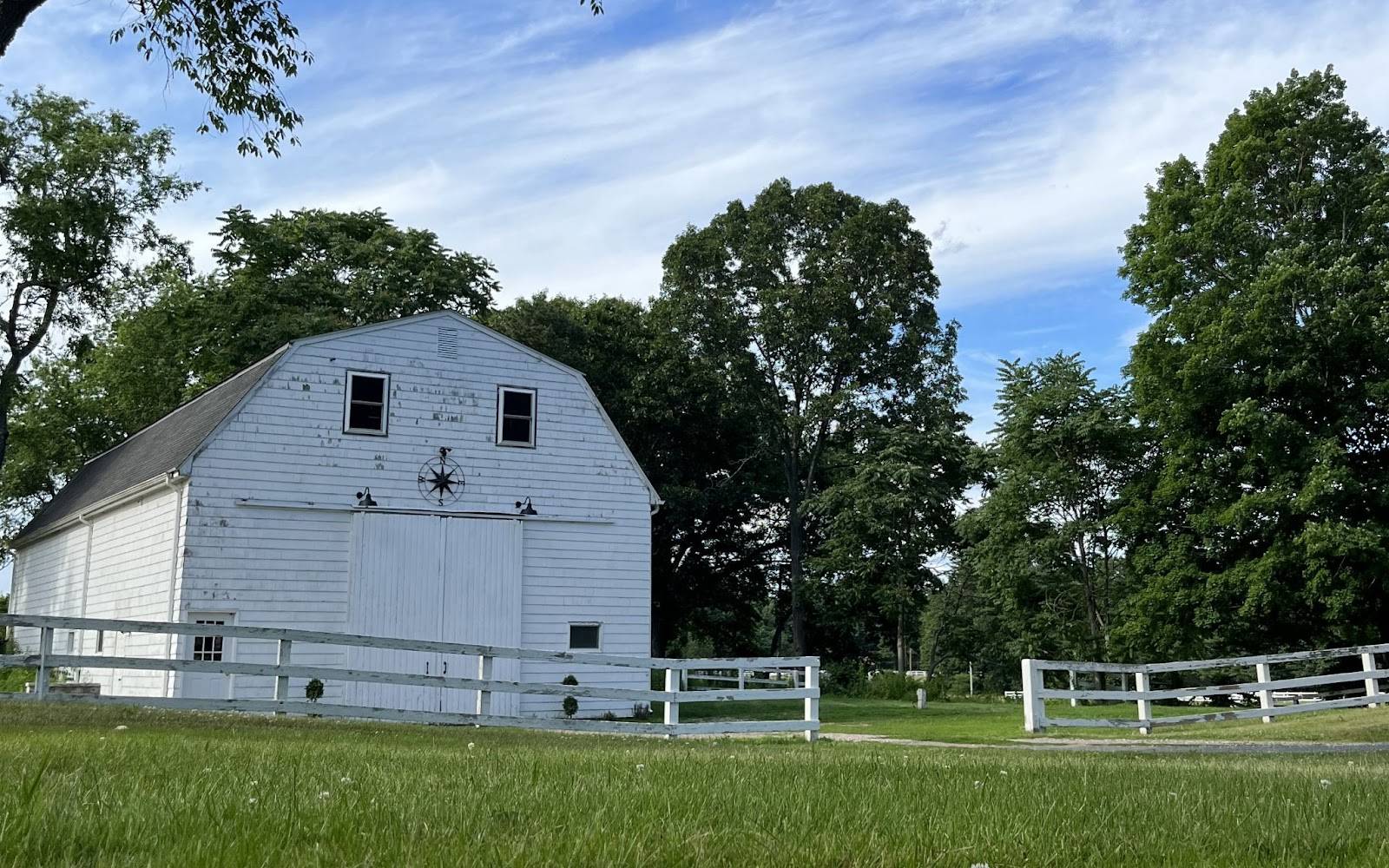 Capri: "I love talking about the made-in-America part.
The big difference is really in the distribution of our pet food. When my son Adam joined the team, he got us a national account for our distribution in specialty pet (not big chain, but small). Our store connections are premium, small stores with owners focused on nutrition. We work with really passionate, great people.
This distribution has helped us connect with even more caring pet owners and stores across the U.S.
On the sourcing side, my cousin Michelle and I work together to find super-premium products from family-own farms in the USA. We use USA-only meat and vegetables as much as possible (aside from some exotic proteins). Everything we craft is from real, premium meat, bones, organs, and select vegetables.
For us, it's not about selling, it's educating. I like to educate on raw feeding and nutrition because whether you choose our product or not, we believe we provide the best.
Every step of the way, Oma's Pride is intentional about who we partner with, the quality of our products, and connecting with people."
On how Oma's pride utilizes technology as a small company:
Capri: "Well, we were thankfully perfectly positioned for the pandemic because we had just launched a major technology NetSuite with an e-commerce connection and cloud software. It's a pretty amazing technology that allows people to work anywhere in the country but still see what's happening in real-time on Netsuite.
This technology helps us run our company, integrate BigCommerce, and more.
We also relaunched our website about 10 years ago, which was a game changer. That's actually a funny story.
The woman who helped us build it in the last five minutes called and said, 'Hey, I've got this shopping cart where you can order stuff and have it shipped to you.' I said, 'Well, sure, let's see how it goes.' This small step has opened huge doors for the company."
On how connections and care are at the heart of the company:
Capri: "So, I have a really great connection to a lot of customers who I personally talk to on the phone. I try to keep myself very open to calls and conversations to hear what people want. Overall, I try very, very hard to listen.
I don't want to just hand off our product and say, 'Hey, just sell my stuff.' We don't do that. We actually have boots on the ground. For example, we have two new hires just recently out in Virginia, Maryland, Delaware, and New Jersey. We make sure we stay very connected to everyone through these efforts.
As for social media, it still connects you. I know it's a hard thing to wrap your head around, but you know, it does connect you. This morning, I had the marketing team in my kitchen taking photos and videos for our pet food. We're a really close-knit group.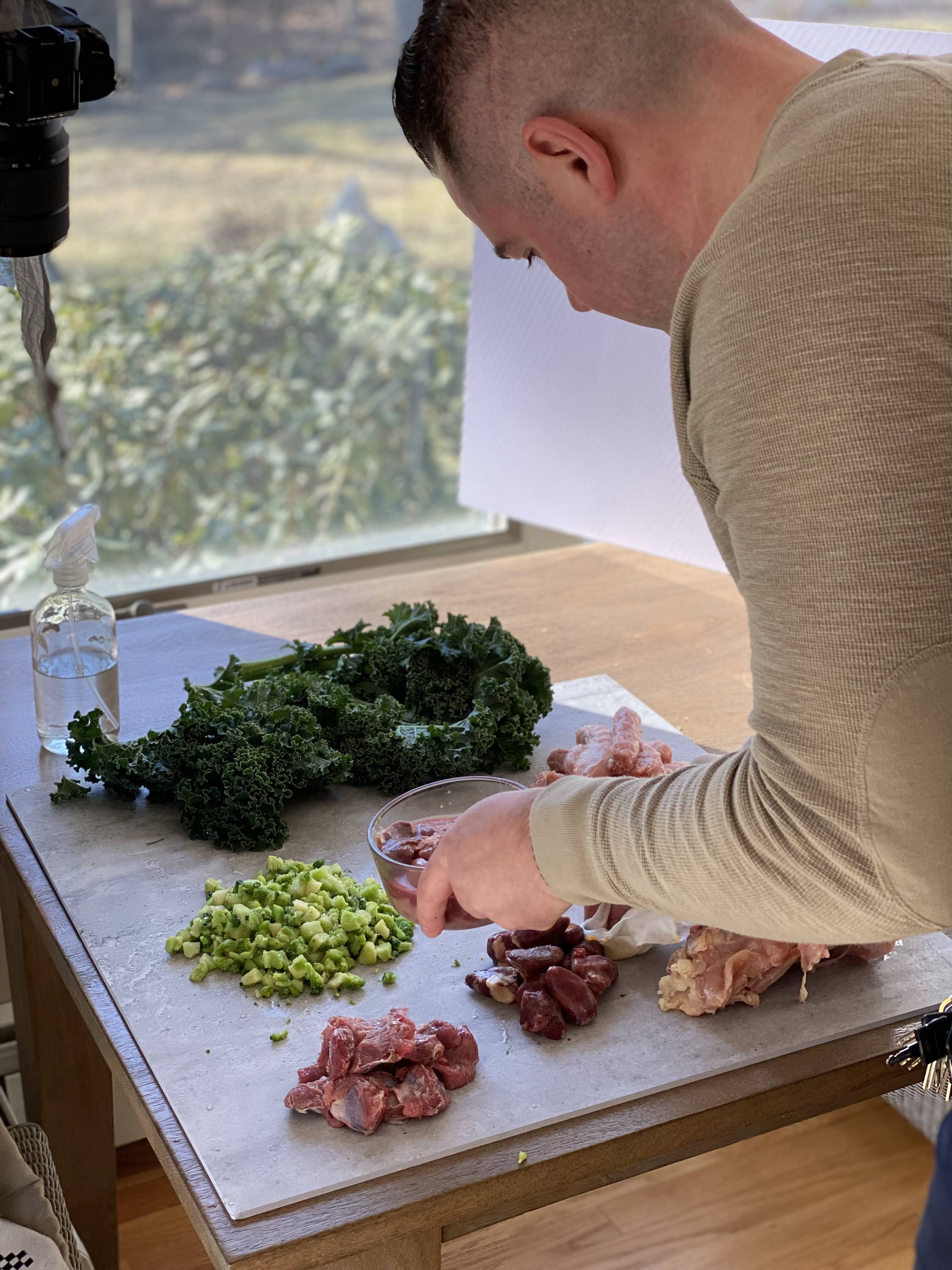 And we just try to connect with people, in person and online, in every possible way. When people ask me to do engagements like this, I try to say yes because it's so important to connect.
All these efforts really show over time. I'm grateful that we have a loyal following. I mean, most customers have been with us…some for 20-plus years. So we start with connecting, grassroots efforts, and genuine care.
The idea is that a pet owner can walk into a store with a new dog and ask, 'What should I do? What should I feed?' And we hope to help them and guide them in our direction."
On how the focus on people and pets guides it all:
Capri: "At this time, I'm like, 'Wow, we really have something special here. We are making something, grinding it, packaging it, and literally changing the lives of pets and people.'
A lesson I've learned through the years is that it's about the people always. We invest in our people first, we invest in our equipment, all those things, but it's about the people and pets at the end of the day.
So, I've talked about some things we did and some lessons we learned. But, mostly, to be able to make something in America and do this throughout the United States, it's a gift. This legacy is something my family has left behind, and I want to continue to perpetuate it.
This year, my word of the year is 'accountable.' I'm accountable to my business, to the planet, to my family, to myself, and to our customers. I want to take these lessons and learn, grow, and continue strongly into the future."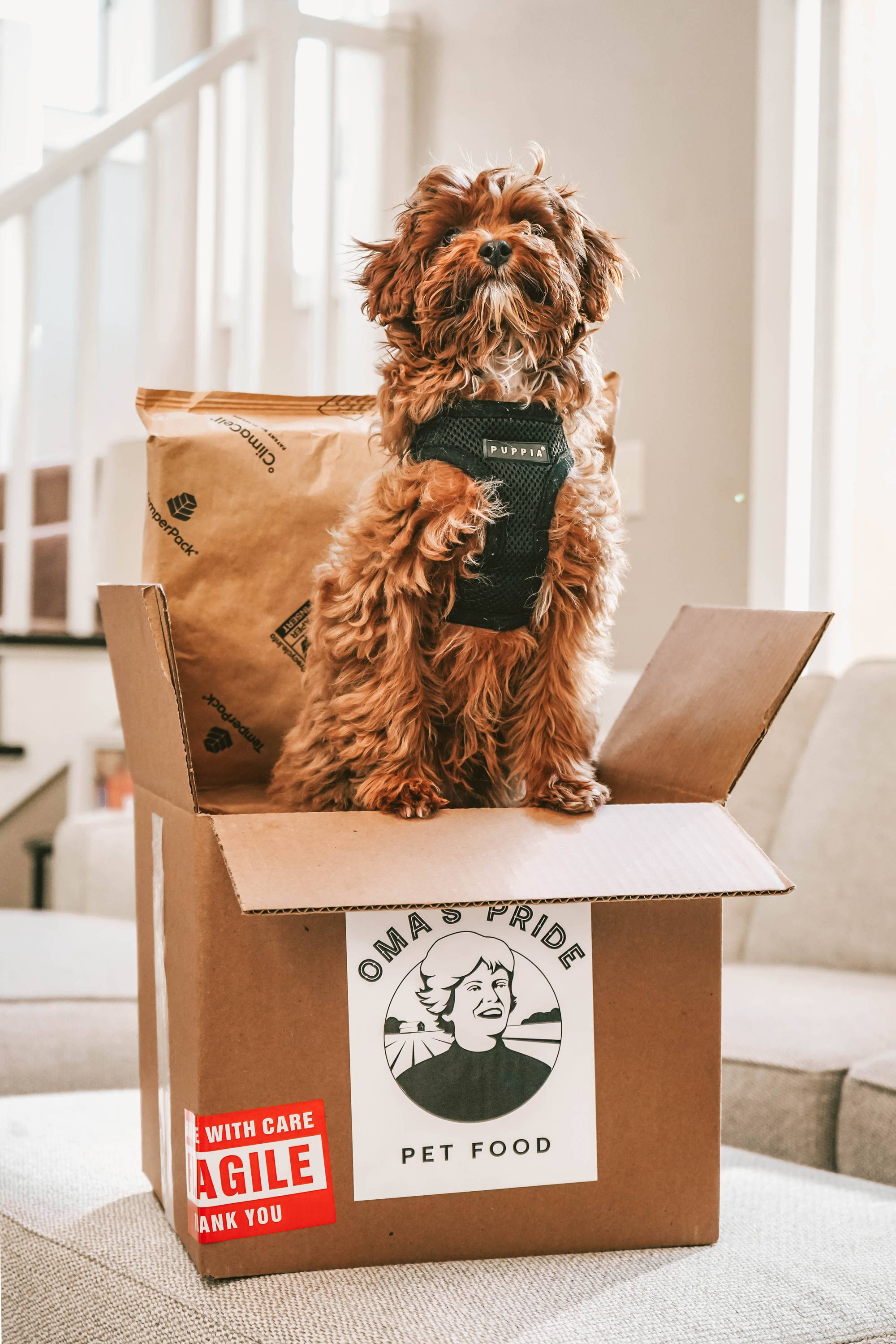 About the Author
Clancy Giesbrecht is a copywriter, marketer, dog mom, and educator with a B.A. in English from Pepperdine University. At Oma's Pride, Clancy works as a Copywriter & Marketing Strategy Coordinator with years of experience in the raw pet food space. Clancy strongly believes in holistic remedies and raw feeding for her dogs because it's the key to unleashing their healthiest, longest lives. When she's not hanging out with her dogs, you can find her reading, playing board games, traveling, and hiking.
Connect with us on social!