Help Miller Farms & Oma's Pride Feed 100,000 People this Thanksgiving
10/5/2023 | 2 minute read
(Updated on 11/27/2023)
We are proud to announce that we hit our goal and were able to feed 100,000 people in 2023!
This year, Miller Farms donated 5,000 turkeys to Connecticut Foodshare, our local Feeding America food bank, to help alleviate the pressures of food insecurity.
Thank you to everyone who helped make this possible, we can't tell you how incredibly grateful we are!
Whether you donated, purchased a farm-fresh turkey for yourself or others, or simply shared this campaign with others, you made this all possible. We're so grateful for your support and are honored that you participated in this meaningful event.


Read the original blog below:
Thanksgiving is our favorite holiday. Family. Friends. Food comas. And in the middle of it all...turkey!
This month, we want to highlight that Miller Farms and Oma's Pride will continue our 70-year tradition of selling Thanksgiving Turkeys. Due to our origins as a small poultry farm and long tradition of service, this event is deeply meaningful to us as a company.
Each purchase of a turkey and donations benefit Connecticut Foodshare, our local Feeding America food bank, to help alleviate the pressures of food insecurity.
This year, it's our aim to help fight food insecurity in partnership with Connecticut Foodshare. Our goal is to feed 100,000 people! We would be honored if you choose to participate by buying a turkey, donating, or purchasing turkeys for your family, staff, neighbors, and community.
Bonus! For every $40 donated to Miller Farms, you earn a $10 credit to your Oma's Pride Account! Click the button below to donate.
Founded in 1950, Miller Farms is a community-driven business that spans four generations and embodies the belief that Everyone is Family. Miller Farms is the parent company of Oma's Pride Pet Food.
At Miller Farms, we stay true to our roots by fostering a strong community at our landmark location in Avon, Connecticut, that flourishes to this day. Oma's Pride brings us forward, helping us reach a whole new generation of pet lovers.
It all began with Earl and Margaret Miller, who laid the foundation for our journey by selling eggs door-to-door. They were dedicated to helping their neighbors—this is a legacy we strive to continue by supporting our local communities.
The tradition of Thanksgiving turkeys
For over 70 years, we've brought people together with our signature Thanksgiving turkeys. Yes, over a million people have enjoyed a turkey from Miller Farms since the 1950s!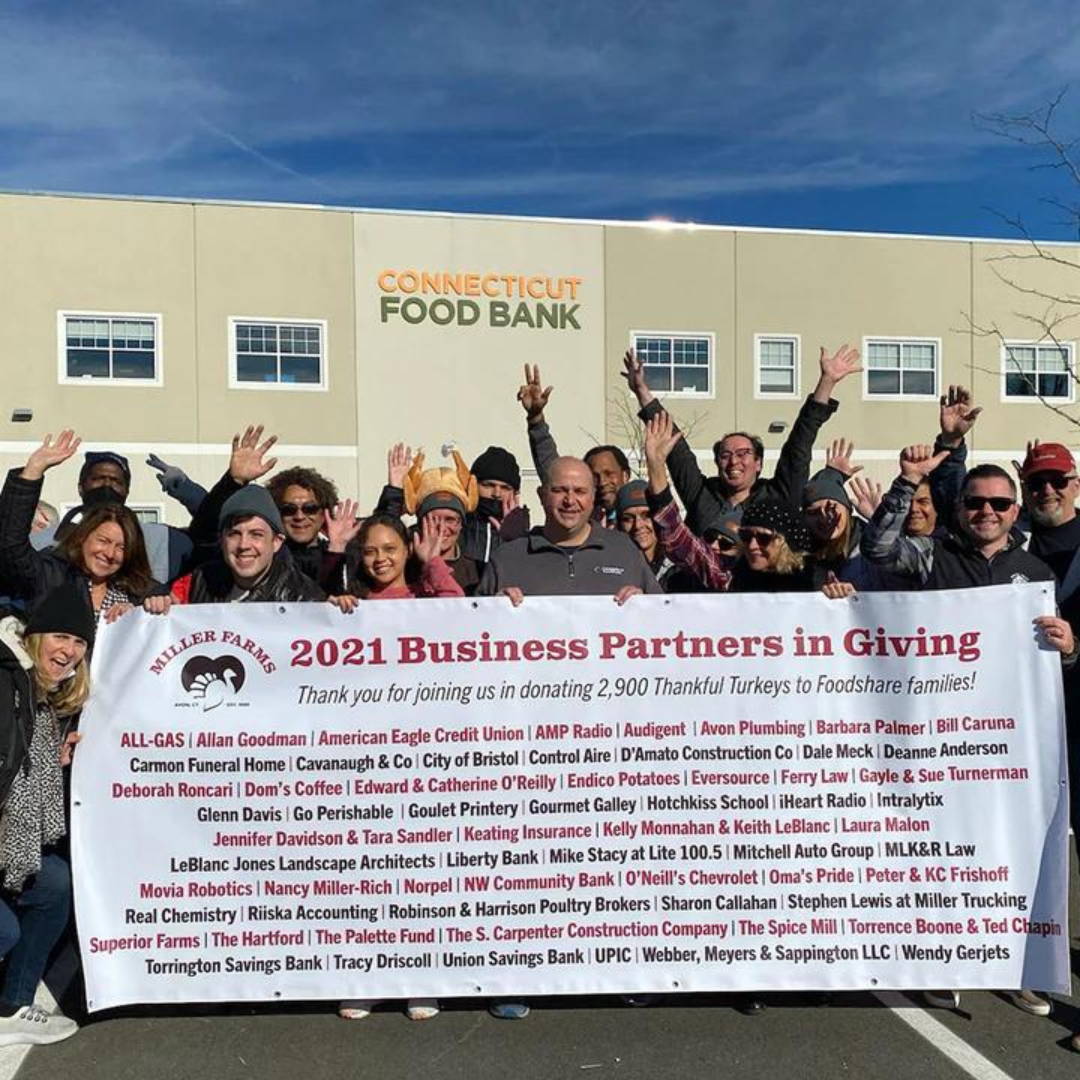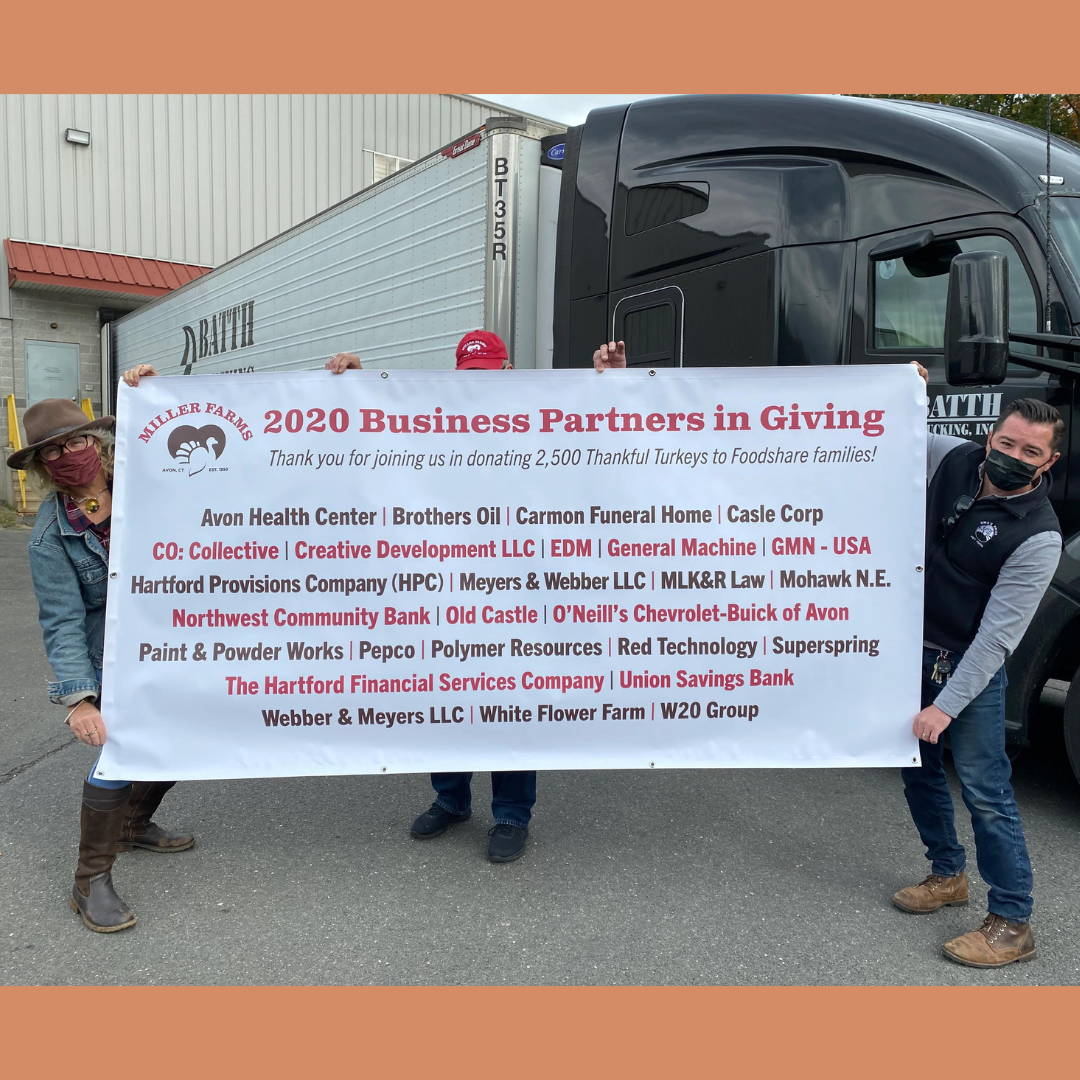 In 2020, we had to pivot and move the celebration and store online while launching a new tradition called the Thankful Turkey, partnering with other multi-generational family farms to source the best turkeys in the country.
Fun fact: We still process custom cuts of poultry to this day in our USDA-licensed Avon facility! This is the same place where we make all of our Oma's Pride pet food. Our dedication to our roots and traditions runs deep.
We understand the power of strong bonds and the importance of uplifting those around us. That's why Miller Farms actively engages with various organizations, including the Avon Chamber of Commerce, Avon-Canton Rotary, Avon Historical Society, and the Connecticut Business & Industry Association.
In other news, Miller Farms has applied for and received 501c3 certification for a new non-profit called Miller Farms Cares. This will allow us to raise tax-deductible funds to help us feed more people in our community. No community is immune to food insecurity, and our mission is to help alleviate that challenge in our community.
Help us feed 100,000 people in 2023

All donations in the form of turkeys will be delivered directly to Connecticut Foodshare, our local Feeding America food bank.
Miller Farms Cares is the non-profit arm of Miller Farms and is a registered 501(c)(3) organization. EIN 88-3568237